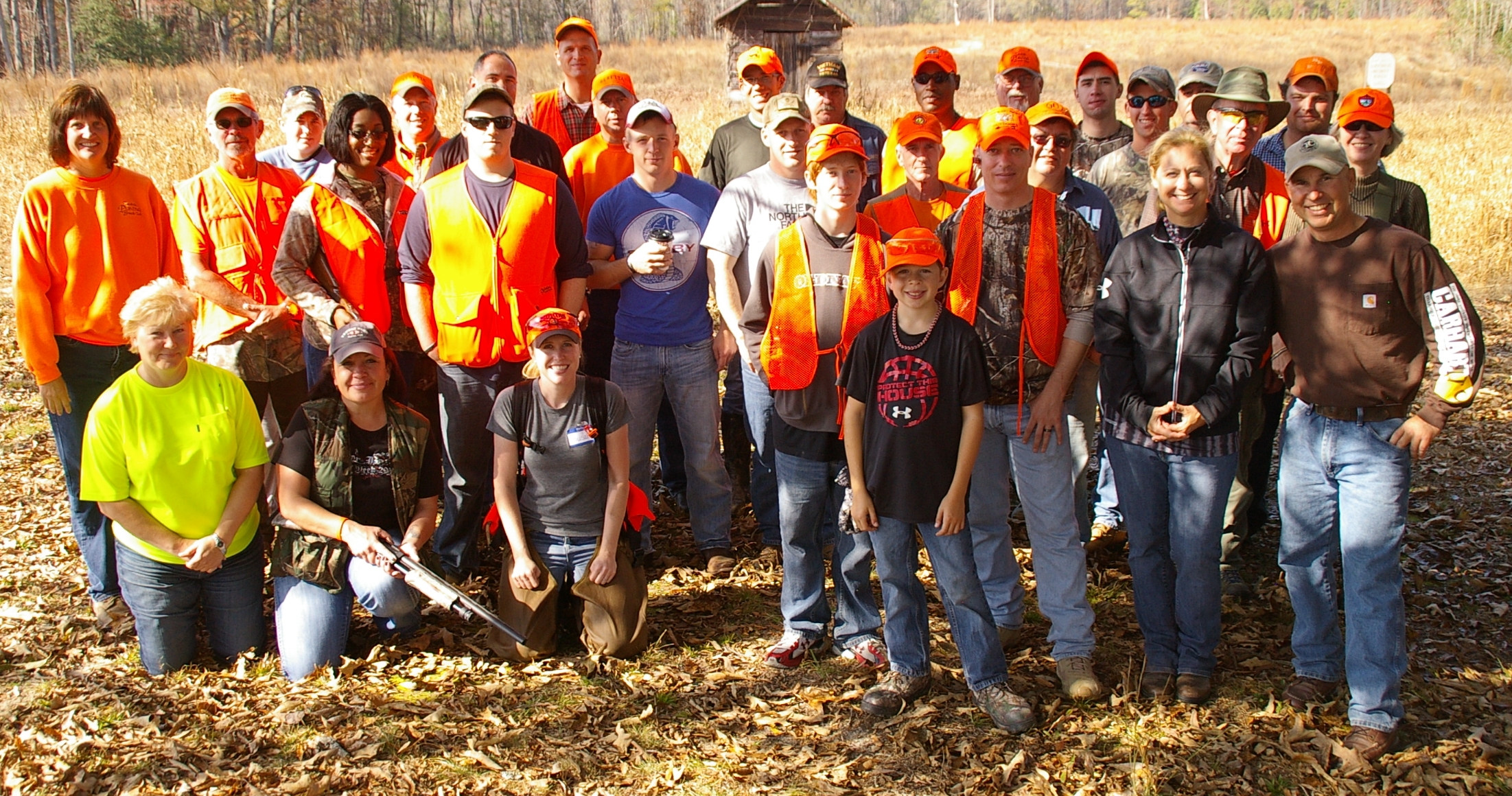 Date: November 16, 2013
Time: 8 am to 3 pm.
Location: Sandhills Pointing Breeds club, 3280 Jackson Springs Roads, Jackson Springs, NC.
The Sandhills Pointing Breeds Club (SPBC)  hosted their third Wounded Warrior upland game hunt on November 16th 2013 on the club grounds. Valerie Sails who has organized this wonderful event for the past three years made these observations.
Thank you to the SPBC Board and members for your continuous support.
What a wonderful day for the Wounded Warriors from Fort Bragg.  We had 9 Wounded Warriors, a son and wife hunting for the day.
Thank you to all the club members for coming out with their dogs to guide for the Wounded Warriors for the day.
Thank you to The American Legion, Post 72, Aberdeen for bringing sausage biscuits for breakfast and an awesome lunch that hit the spot.
Thank you for all of the donations of baked goods and drinks.
We can't thank everyone enough that made the day a huge success and lots of much needed fun and healing for the Wounded Warriors. We am always deeply touched by everyone's willingness to come together for these Wounded Warriors.
Valerie and Clint Sails
Valerie  suggested that the club donate the surplus funds raised to the Army Soldier and Family Readiness SM NAFI at Fort Bragg and the Board supported the suggestion.