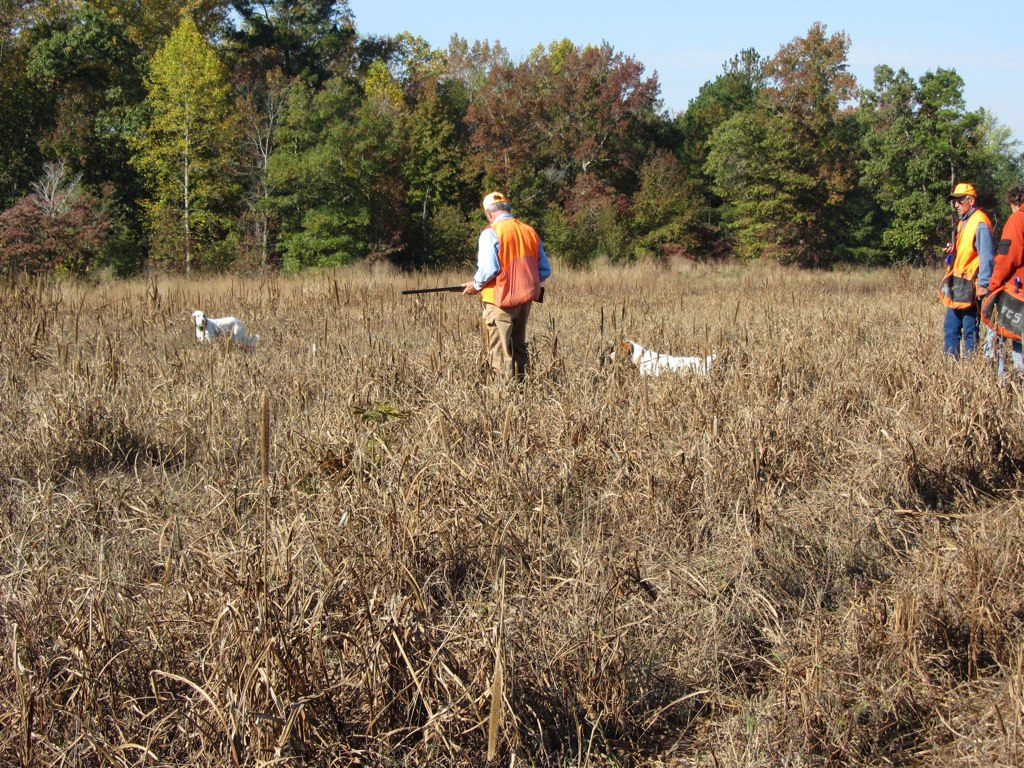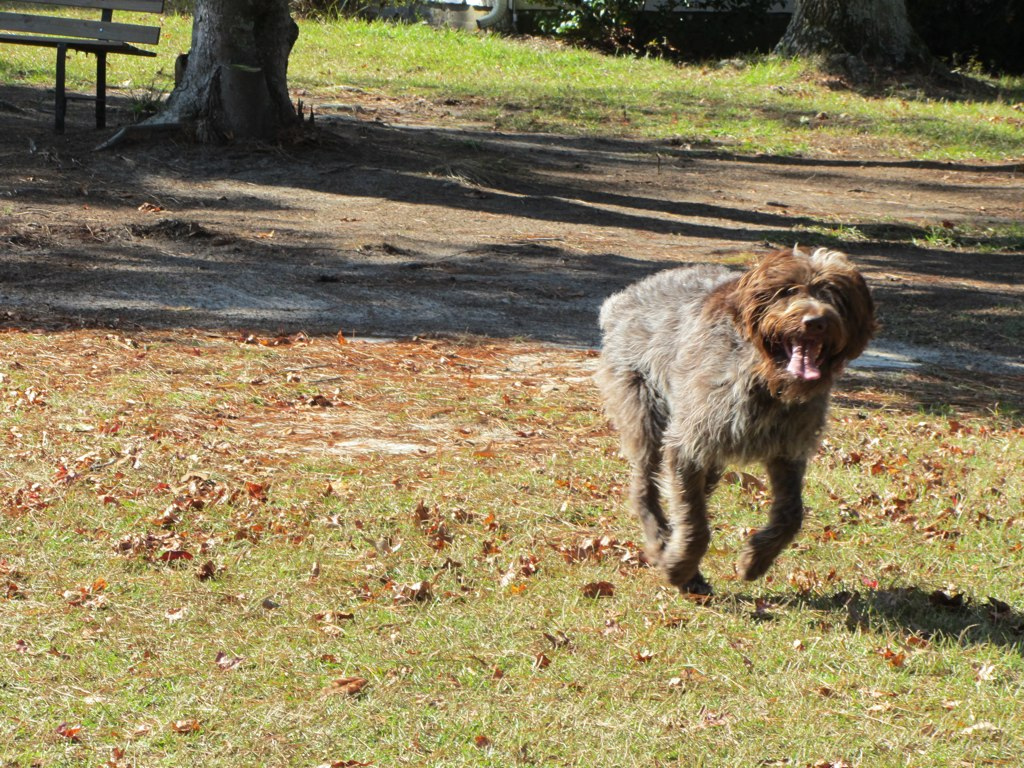 SPBC FUN "Team Hunt" Saturday March 15th, 2014
Location: Club Grounds
Time: 8:30 am
Results
Well we had a great day at the Fun Hunt. A beautiful day combined with some fine running bird dogs is tough to beat.
A few highlights…
It looks like the the two oldest dogs on the grounds led their team to victory. 🙂 Now I'm not sure if Robert Torka was the oldest dog on the field 🙂  🙂 but I'm pretty sure his pup Micki was. Combined with Jeff Thurow's "Nick", they cleaned up the field.
Jan Aruscavage kept the event running like clockwork with each brace running no more than 15 minutes behind. Jan took up the money for entries and lunch then kept everything organized.
Curtis Bourne donated his time, grill and what looked like 20 pounds of the best Chicken Wings anyone's ever eaten. I don't say that lightly, before these wings I thought mine were the best.
Mick & Vic planted birds all day and helped train the kids.
Jeremy Rust pulled off the Puppy Event once more. With pups of all differing skill levels this has got to be tough.
We invited the kids from the Uwharrie Chapter of "Hunters Helping Kids" out for a hunt. This was the first time any of the kids have hunted behind a Pointing Breed Dog. They loved it and at the end of the day every kid had a few quail to throw into the soup. The kids, birds and their lunch were financially sponsored by Chris Dodds, Jeff Thurow, Robert Torka, Martin and Denise & Tomczewski.
Dogs for this event were furnished by Vic Allen, Gary Norris, Charles Tuttle & myself. You can view some really nice pictures of the kids, dogs and birds at this album
http://imgur.com/a/HrDow
Pictures were furnished by "Hunter's helping Kids" and Peg McIntyre.
Event Outline
The 2014 Spring  FUN Hunt will be held on Saturday 3/15/2014. We will be following the "Team Hunt" format used last year. You will work in a team consisting of 2 handlers and 2 dogs. Choose your team or draw names from a hat. The "team" hunt is a chance to work your dog without all the rules of a hunt test. If you don't shoot, don't let that stop you from entering, as we will have volunteers who will be glad to be your gunner. Prizes will be awarded.
**Puppy Fun  This year we will also be running a puppy event, just for the "FUN" of it. Pups, not yet trained for gunfire will have the opportunity to run, play and find a bird or two. Price $20.00. Older dogs interested in a introduction to birds are welcome. This includes dogs not acquainted with gunfire.   **Buy, Sell Trade Fun  Loaded with "Stuff"? 4 crates and only 1 dog, 10 guns and only 1 closet…Set up a table and buy, sell or trade it away.   **Trap Shoot:  We will hold a trap shoot just to add a little more fun. $10 for 10 shots, bring your own shells. 6 singles, 2 report doubles so you can keep your open chokes. Ties determined by doubles, so bring extra shells. Calcutta available.   Rules for Team Hunt: • Each team will have 20 minutes to harvest a limit of 5 birds. • All birds must be shot off a point. • Dogs may be entered multiple times but can only be braced with the same dog once. • All training devices will be allowed. • Scoring will be number of birds bagged (maximum 5) with the fewest shots. Time will be used as a tiebreaker. • The team limit is 5 birds. Any additional birds killed or wounded will count as –1. • All laws and preserve regulations will be observed and everyone is required to wear blaze orange. Please no bitches in season.
Hunters Helping Kids https://www.facebook.com/HuntersHelpingKidsUwharrieChapter will be there for the Fun Hunt, there will be 6 kids that have had some shooting/hunting expericnce and we will take them on a bird hunt after the regular Fun Hunt is over. Their cost is $30 /hunter which includes 5 birds and lunch. Anyone wanting to sponsor a kid (or two) is more than welcome. Thank you Chris Dodds and Robert Torka for your donations. We can also use a few dogs for this. If you have a dog that wants to donate some time let me know.
Lunch will be available on club grounds; details will be available closer to the Fun Hunt Date.
Pay Pal entries of $26/dog can be sent to sllongbow@yahoo.com
Call me, 910-783-6002 I can send an invoice if needed to pay with any credit card.
Entry fee is $25 per run per dog, $20/pup.
Make checks to: Sandhills Pointing Breeds Club.
Send entries/checks to:
Mike Ballenger
1161 7 Lks North
West End, NC 27376